BUY CUBE REACTION HYBRID PRO EBIKES ONLINE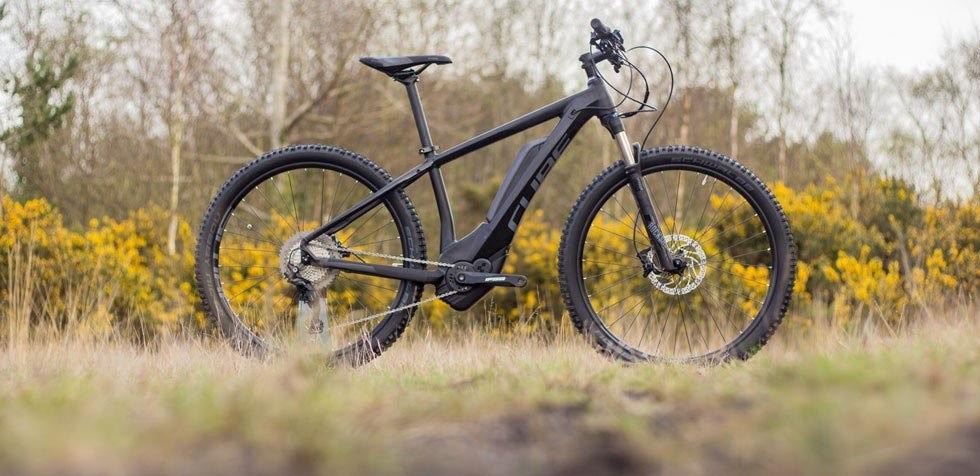 The CUBE Reaction Pro is a versatile and robust hardtail with which you can have off-road fun. Here you can learn everything about the different models.
THE FRAMES OF THE CUBE REACTION PRO MODELS
When the frame for the CUBE Reaction Pro was developed, the designers wanted to design a sporty but also comfortable frame. Because on tours that leave the asphalt, you also have to feel comfortable on the bike. The designers chose aluminum as the frame material. This material is robust and offers an optimal price-performance ratio.
However, the frame should not only be functional. That's why the CUBE Reaction Pro has been designed with internally laid features and a chic design.
FEATURES OF THE CUBE REACTION PRO
The built-in suspension fork is indispensable for use far away from the asphalt. With its shock-absorbing properties, it provides more control and comfort on unpaved roads.
Just as important in off-road use are the brakes. With the built-in hydraulic disc brakes, you have your deceleration optimally under control. Whether it's raining or snowing, they always give you the best performance.
The tires come from one of the market leaders in mountain bike tires: Schwalbe. The thick slippers in combination with the coarse studs ensure the best traction on all surfaces.
The single shift with 1 x 12 gears, without a derailleur, is ideal for mountain biking. It offers you a simple and crisp switching behavior. With the translation range, you can manage every mountain and even easily pedal along on the descents.
CUBE REACTION HYBRID PRO WITH AND WITHOUT SUPPORT
The CUBE Reaction Pro is a hardtail mountain bike for almost any terrain. Models with and without built-in electric motors are offered. The mid-mounted motors can support you on your trips at the push of a button and come from Bosch. The Performance Line CX has been specially developed for off-road use. Depending on the model, there are different battery capacities.
AREAS OF APPLICATION OF THE CUBE REACTION PRO
CUBE Reaction Pro is a hardtail mountain bike and therefore feels comfortable especially on unfastened surfaces. These can be forest paths, gravel roads, or even easy trails. In addition, you can also be on bike paths and in the city with this bike. Even longer bike tours are no problem with the CUBE Reaction Hybrid Pro. Whether you experience your adventures in the city or in the forest, with this hardtail you have the right bike for it.
THE HIGHLIGHTS OF THE CUBE REACTION PRO
balanced geometry for comfort and dynamics
powerful hydraulic disc brakes
available with and without electric motor
wide tires for grip and off-road control